A Montessori Experience for your Child
Union Hill Day School is a private Montessori School which has been providing care for children six weeks through kindergarten since 1993. 
We are open Monday through Friday from 7:00am until 6:00pm. We offer both part-time and full-time care for all ages. Hot lunch and snacks are included in tuition.
Union Hill Day School has an open door policy.
Parents are always welcome!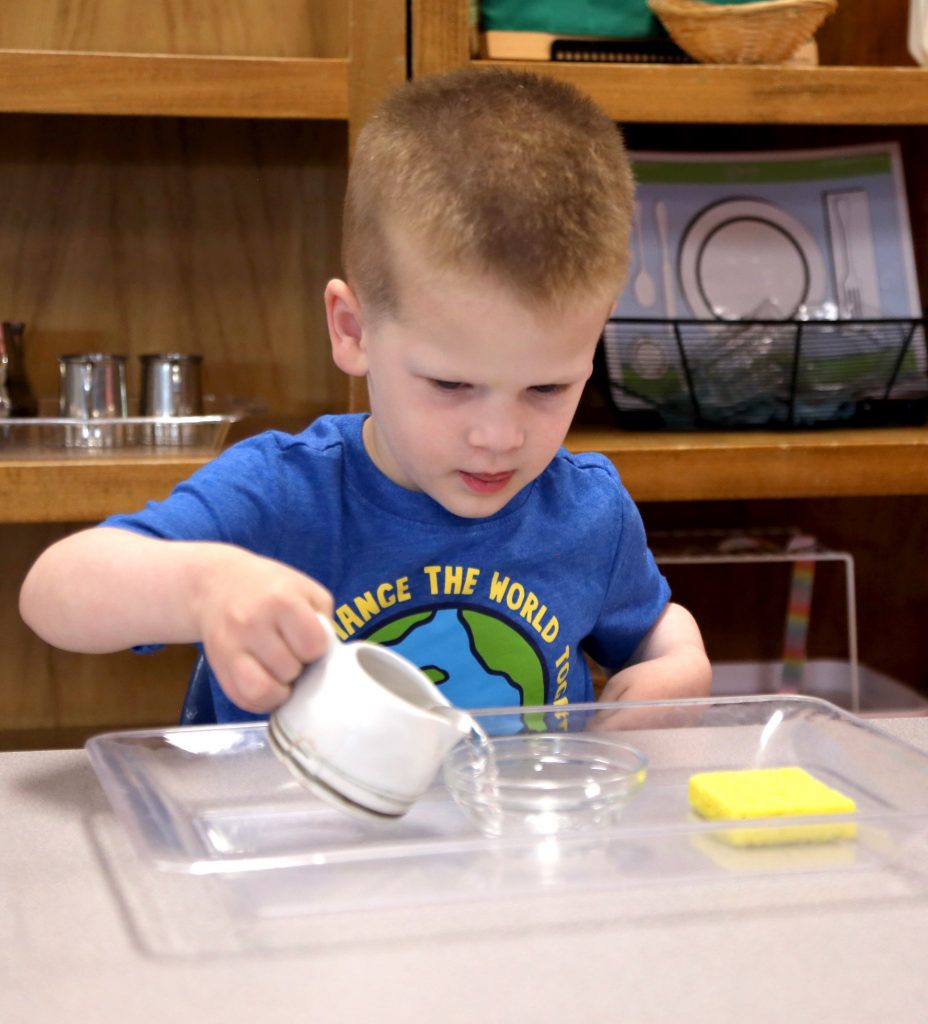 Thoughtful, personalized, inspired learning
Our Mission is to support each individual child in building a foundation for lifelong learning.  We provide a Montessori program which supports the emotional, intellectual, physical, and social development of the whole child.  We address the uniqueness of each child in a nurturing, emotionally secure, and academically excellent environment.
All children need affirmation to have a positive self image so they may be independent and confident.
Education is not acquired by listening to words, but by experiences in which the child is a participant in his/her environment.
Children should be treated with respect.
Children need to learn how to think for themselves and how to solve problems in unique and creative ways.
The Montessori Philosophy focuses on the whole child, preparing them for all of life's experiences.  This philosophy was developed by Maria Montessori (1870-1952).  It is based on her observations that children have a tremendous ability to learn from their environment without conscious effort, especially from birth to age six.
Montessori education recognizes the importance of all developmental areas, including a child's social, emotional, physical, and intellectual needs.  It focuses on each child's uniqueness and their inner clock of learning.   A Montessori teacher is trained to recognize these stages and introduce materials and activities that are designed to stimulate growth in these areas.
"The most important period of life is not the age of university studies, but the first one, the period from birth to the age of six. At no other age has the child a greater need of intelligent help."
– Maria Montessori –
Over 25 Years and Counting
Union Hill Day School was created 30 years ago by the owners Pam and Terri.  We loved the Montessori philosophy and wanted to share it with children and watch them grow and thrive in this setting.  All of our teachers are trained in the Montessori philosophy to continue to support your children while they are with us.
from the words of Maria Montessori
"Do not tell them how to do it. Show them how to do it and do not say a word. If you tell them, they will watch your lips move. If you show them, they will want to do it themselves."